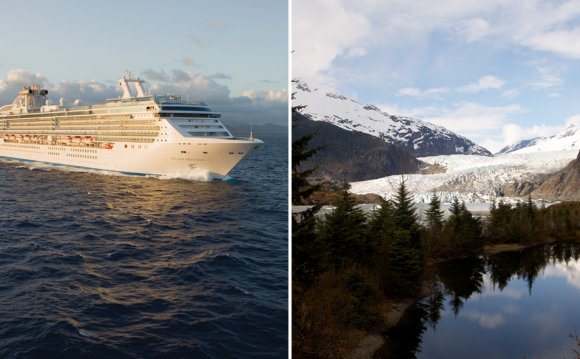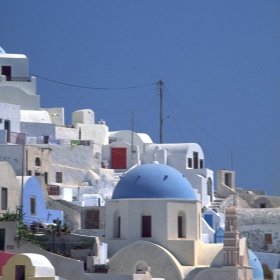 The Greek Islands host a year-round cruise industry. (Photo: Images )
Related Articles
The nation of Greece enjoys a mild climate and an influx of cultures brought about by its prominent place on the Mediterranean Sea. Its ancient civilization and the 1, 400 islands that comprise its borders make it a natural destination for cruise ships. The time of year can play a huge role in the enjoyment of a cruise. If you want to visit Greece in a cruise ship, you need to consider the options carefully.
Spring
April until June witness gradually rising temperatures in Greece, according to Students of the World. The climate averages about 60 degrees F in April, rising to about 75 degrees in June. Rainfall is sparse during spring, though April often witnesses a beautiful flowering of the Greek landscape. Tourist venues might offer more limited hours than in summer but often are still open, especially during the "shoulder month" of June. Spring provides a blend of pleasant conditions while avoiding the worst of the crowds during peak tourist months.
Summer
Summer is tourist time in Greece, with rising tourist numbers and prices for services and amenities - and cruise tickets. The climate often becomes hot as well, with temperatures averaging in the low 80s and rainfall all but nonexistent. The waters of the Mediterranean tend to mitigate the higher temperatures, though the arid climate still can tax an inexperienced traveler. Sources such as Cruise Critic and Kivotos of Aegean warn against large crowds in summer. They recommend scheduling your visit well in advance and planning extra time to take in popular island destinations.
Fall
Autumn means lower temperatures but also smaller crowds and more leisurely schedules. Indian summer in September or October often prevails in the Aegean region, with temperatures averaging in the 60s and 70s and rainfall averaging less than an inch per month. The Mediterranean waters remain warm, which facilitates swimming and beach activities, while tourist operations on land remain open, with lower prices than in summer. Kivotos of Aegean recommends the shoulder month of September as an "excellent time" to visit for a cruise, as does Cruise Critic.
Winter
Winter in Greece means the rainy season, when temperatures fall into the 50s and 60s and rainfall peaks at several inches per month. Despite that, the climate remains very mild and winter cruises of the Mediterranean have been growing in popularity, according to Cruise Critic. Tourists are willing to brave the indifferent weather in exchange for short lines and low prices on cruise tickets. Facilities often are sparsely staffed during winter, and amenities such as island ferries and local tour guides might run much less frequently, if at all.
YOU MIGHT ALSO LIKE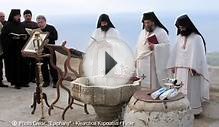 Best of Santorini, Greece - A Travel Video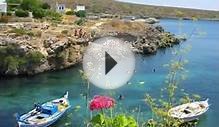 GREECE THE BEST PLACE TO LIVE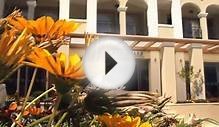 Greek islands vacation packages | Top Greece islands cruises
Share this Post