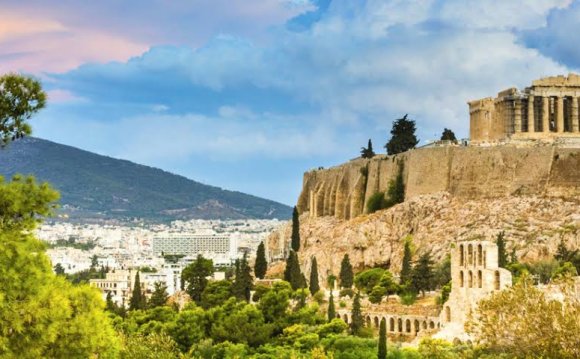 Greece is chock full of historic sites and culture that spans millennia, but it is by no means stuck in the past. While you can take cheap Greece vacations to marvel at ancient architecture and deepen your understanding of the philosophy of Aristotle or Socrates, you can also enjoy all the plush perks and conveniences of ultramodern hotels and extensive infrastructure.
Visitors rave about the food in Greece, and with good reason because it is fresh, tasty, and even healthy to boot. There is a great deal to see and do (and taste!) for those interested in gastronomy, including specialized wine and olive tours that showcase the best regions for each throughout the country. The nightlife is also notable, but that's really a misnomer because many of Greece's bars and clubs are open at all hours of the day and night.
If you're worried that the delicious food and drink will impact your waistline, it's also worth noting that Greece is a tremendously popular destination for sports travel and you can tour the country by bicycle, kayak, or even skydive, And of course the clear blue waters have always made Greece vacations a hit with the nautical set.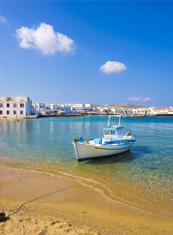 How to Save on Vacations to Greece
With the bounty of fresh seafood and delicious regional cuisines to try, it would be a shame to eat limit your meals to the hotel or resort. Opt out of all inclusive vacation packages and go for a European Plan instead, which includes your flights and accommodations, but leaves you free to eat out as you please.
Greece has a full spectrum of hotel and resort properties available, ranging from opulent to spartan, so there are packages to suit every taste and budget. Taking the time to examine the options available will ensure that you choose the vacation that's perfect for you. We can help in that regard — save time by using the advanced filters to the left of the search results to display the options however you like, including by price, star level, rating, and amenities.
Greece covers several climatic regions and therefore its weather is difficult to summarize. It's always a good idea to check historic weather conditions for the area you plan to visit at the time of year you have in mind. Greece is known for its warm, sunny weather, and peak season is in the summer from June through August. Bear in mind that temperatures at the height of summer can soar has high as 40°C, so think about booking air conditioned accommodations if you can. It gets rainy and cold in the winter, although many areas are still warm by Canadian standards, with Crete being the warmest.
Spring and fall are the optimal seasons to vacation in Greece, when it is warm and sunny, but the summer crowds have thinned and the hot meltemi winds died down. You also stand a better chance of finding discount deals and special rates at these times.
Granite countertop installers near me best granite countertop installers.
YOU MIGHT ALSO LIKE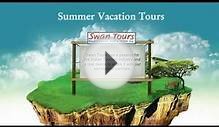 Swantours vacation Packages
Cheap vacation package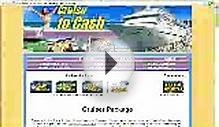 cheap vacation packages
Share this Post