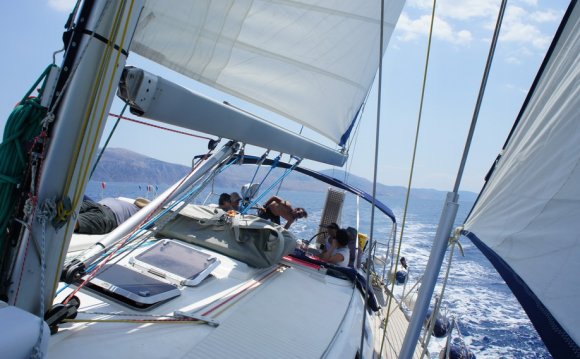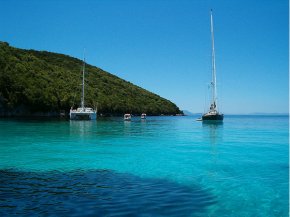 For about as long as I can remember I've wanted to charter a sailboat and sail the Greek Isles. Since we were already over here we decided this would be the year. We just sent in our contract and deposit and I'm so excited. My friends and I got together and chartered a boat and a skipper for 7 days in July. With that you get your own cabin, breakfast, and lunch (dinners are eaten on land) and then you sail around from island to island. In a lot of ways its all the conveniences of a cruise ship: you don't have to move your luggage around, you always have a place to sleep, meals are provided. But it is on a much smaller scale. There will only be 8 or 10 people on the boat, there isn't bad food and we can stop at anytime to swim. My friend sailed around Italy and Greece a few summers ago and said it was so great because you would sightsee and explore all day and then the next morning you would sail to a different town so there was built in down time. You could relax and read on the deck of the boat. Sounds perfect to me! While I think it might be interesting to do with kids Paul's parent's will be staying with us and agreed to babysit so we'll be leaving the kids home this time.
One thing that surprised me is how affordable it was. It is about $230/night total per couple and when you consider that includes two meals, some tour guiding, lodging and transportation its probably cheaper than if you took a train, ate in restaurants, and stayed in hotels.
YOU MIGHT ALSO LIKE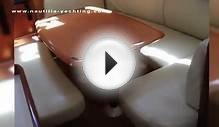 Sailing Yacht Charters in Greece \ Beneteau Cyclades 50.5 ...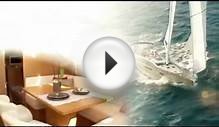 Sailing Yacht Charters in Greece \ Jeanneau 57 \ Sailing ...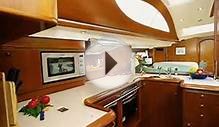 Charter sailing yacht Sun Odyssey 54DS in Greece
Share this Post