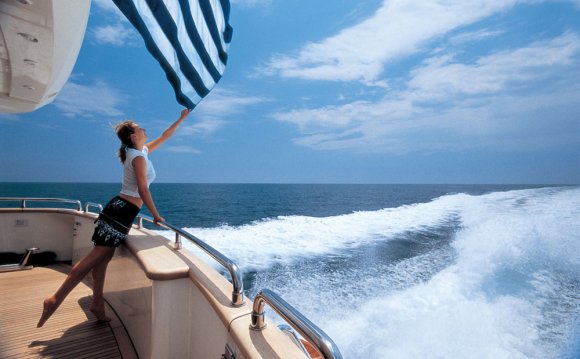 Expert-led bespoke Gulet Charters in Greece
The waters of Greece are a boater's paradise. Both the Ionian Sea and the Aegean are among the world's prime yachting regions. That's hardly a surprise: the country's long and convoluted coastline and its countless islands are extraordinarily diverse, offering a huge range of possibilities, from tranquil coves to pearly-white beaches, from sleepy fishing villages to bustling ports, from authentic traditional marine lifestyles to glamorous resorts, all surrounded by the deep blue waters of the Mediterranean. That diversity is matched by the vast array of cultural, archaeological and historical sites found everywhere, ranging from mysterious prehistoric palaces via great Greek and Roman temples, great medieval castles and wonderfully painted Byzantine monasteries to the picturesque island settlements of today.
"The boat was beautiful, the food excellent, fresh and delicious. Our guide took us to visit special gems like the monastery at Tilos that we would never have found on our own. Our guide was in tune to our every need and thoroughly helpful and enjoyable. He felt like a (superknowledgeable) friend of ours from day one. Outstanding."
Lisa Querimit, Woodside, CA, USA
If you are looking for a holiday that combines perfect relaxation with exciting and stimulating exploration, designed to match your own pace and interests, a gulet charter in Greece is just what you've been looking for. In contrast to our scheduled gulet tours in Greece, which offer those features as part of fixed and prearranged itineraries, a Greek gulet charter is your very own personal dream holiday, entirely determined by your choices and desires. You can explore and enjoy the beauties of the Greek islands at your own pace, travelling on a stylish boat and attended to by an expert crew.
Discovering Greece
A private gulet charter in Greece is an unforgettable experience. Its constantly changing backdrop are the wonderful land- and seascapes of the region, each island has its own distinctive and unmistakable character to be discovered and relished, and every day is different, maybe packed with adventure and exploration, or given over to leisure, swimming in the clear waters of the Aegean, sitting back on the gulet's deck, or strolling around a lovely port town. All those options are open while you are cruising in style on a beautifully hand-crafted and elegant vessel.
A central aspect of cruising in Greece are the vast cultural riches found ashore, including a host of archaeological sites, superb museums, tranquil monasteries and local architectural traditions. Like our scheduled tours, are charters are accompanied by our designated archaeological experts and local guides, who excel in sharing their knowledge with our guests.
Another highlight of a gulet cruise in Greece is its gastronomy. While our on-board chefs produce a dazzling array of dishes from fresh ingredients in the on-board kitchen, you can also eat ashore, where our guides are happy to introduce you to the local cuisine in a range of tavernas and restaurants, carefully selected for the quality of their offerings.
YOU MIGHT ALSO LIKE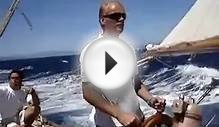 Sailing Yachts Charter Greece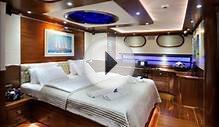 Luxury Yacht Charter Greece Dolca Mare - Turk Yacht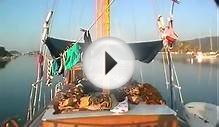 Charter Yachts Greece
Share this Post