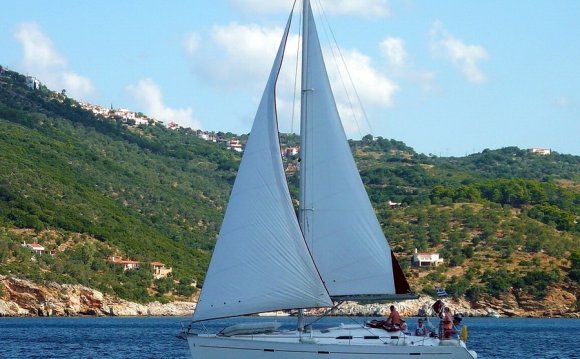 If you are looking to relax and discover the Greek islands with family and friends and for those new to sailing a skippered yacht charter is the perfect choice.
What to expect on a skippered yacht charter
A 24/7 sea view
Swimming off the back of your yacht in warm, clear waters
Sail and explore a different island, harbour or bay every day
Always a waterfront table or magnificent view, no tourist crowds or queues
Spend evenings ashore and enjoy the best tavernas, restaurants and cafes
Visit beautiful natural bays only accessible on a yacht for lunch, swimming, snorkelling & relaxing
No fixed itineraries – you decide the pace, where to go and when
A fun, romantic or relaxing escape
How Does It Work?
Your skipper will sail the yacht around your chosen destination and you can do as much or as little sailing as you like. If you would like to learn to sail your skipper can teach you and if you have sailed before you can sail the yacht if you want to. With their knowledge of the Greek islands your skipper will help you plan the perfect route and visit all the best ports, bays, beaches, restaurants and tavernas.
Our Skippers
All our skippers are young, British sailors who hold the RYA Yachtmaster Offshore qualification or higher. They are not only expert sailors, they are friendly and knowledgeable about all the destinations ensuring you get the most out of your holiday. We have a fantastic mix of male and female skippers in our team who are all in their early 20's to mid 30's who have been sailing for many years. They all enjoy sharing their knowledge, experience and enthusiasm for sailing whilst making sure you have a fun and relaxing sailing holiday. If you would like to learn whilst you are with us our skippers are also great teachers.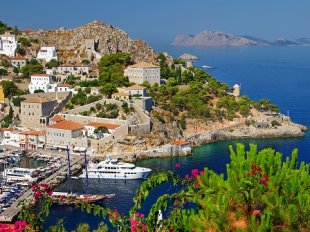 As your skipper will stay on the yacht with you they will need a cabin onboard so you'll need to make sure you choose a yacht with enough sleeping space for you and your skipper. Our skippers are extremely professional and extremely personable and provide discreet and unobtrusive assistance throughout your yacht charter and always become welcome additions on the yachts they sail.
The Ionian Islands
The Ionian Islands are perfect for fun, relaxed and varied Greek island sailing. The islands offer safe anchorages in picturesque bays with crystal clear water perfect for swimming and snorkeling. Explore fantastic pretty ports on Kefalonia, Lefkas, Corfu and Paxos and discover everything from the ancient greek mythology of the island of Ithaca to the legendary windsurfing destination of Vasiliki.
The Saronic
The Saronic islands and eastern coast of the Peloponnese offers unspoilt beaches, beautiful coastlines together with sleepy picturesque fishing villages, ancient history and vibrant cosmopolitan ports on the islands of Hydra, Spetses and Aegina with waterfront restaurants and chilled out bars which have long been the holiday hideout of the rich and famous.
The Cyclades
The Cyclades islands of Kea, Kithnos, Serifos, Sifnos, Milos, Kimolos and Poliagos resemble what people picture Greece to look like. They are the quintessential Greek islands of picture postcards with white houses on sun drenched hillsides. Further afield to the east and south of Athens discover the remaining Cyclades islands including Paros, Naxos, Mykonos, Ios, Syros and Santorini.
The Yachts
We have the widest choice of very modern, highly specified and award winning yachts. The yachts are all the latest models and range in size from 31 feet with 2 cabins to 55 feet with 6 cabins to suit couples, families and groups of friends.
Skipper & Hostess Option
In addition to a skipper you can also have a hostess who can shop for all groceries, cook breakfasts, lunches and up to two evening meals, wash the dishes and keep the kitchen tidy. Not only are they great cooks, our hostesses are also experienced sailors. With lots of local knowledge about the sailing area they can make restaurant recommendations and bookings on your behalf.
Unforgettable Celebrations & Romantic Escapes
A skippered yacht charter makes for an unforgettable celebration or a perfect romantic getaway. With a wide range of yachts to choose from there will be a yacht to suit every requirement and budget.
best online poker site https://pokeriran.jimdofree.com online poker
YOU MIGHT ALSO LIKE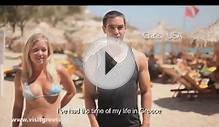 Vacation in Greece with www.ExadasYachts.com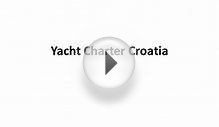 Yacht Charter Croatia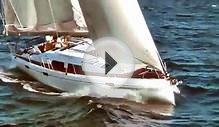 Hanse 415 sailing yacht | Istion Yachting Greece
Share this Post