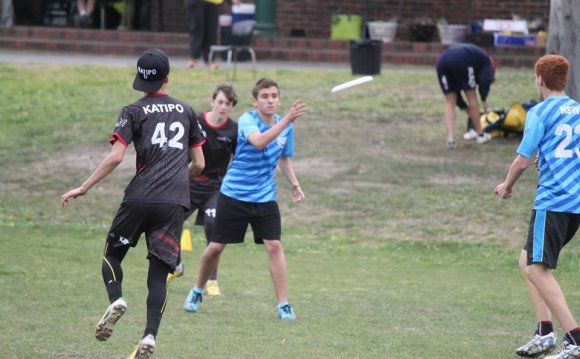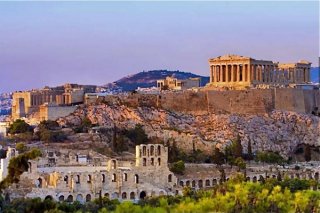 Courtesy of The Acropolis Museum
THE SCENE
Athens can seem like an intense, somewhat rough-around-the-edges city that you pass through on your way to a beautiful Greek island. Yet there is so much depth and richness to it, travelers shouldn't skip through too quickly. It's bustling and has several great secret addresses, along with iconic landmarks (hello, ). If you take the time to do just a bit of planning (or even if you don't), you can start or end a trip to Greece in this historic city after spending relaxing time on one or more of the destination islands. It's quite extraordinary that Athens has been inhabited for over 7, 000 years. Take the time to explore its neighborhoods, many of which can be navigated in a single long walk, and since Athenians know how to have fun, book dinner at a taverna and linger over delicious mezedes and, my personal favorite, fresh seafood dishes (of course meat options are plentiful as well). Though I didn't indulge, there is also a vibrant nightlife.
IF YOU ONLY DO ONE THING
Take a walk starting at the Central Market (Dimotiki Agora), which flanks the busy street Athinas. It's spilling over with wonderful food, from exotic spices and nuts to many varieties of cheese and mounds of olives. Have a meal at one of the small restaurants tucked into the market (a great way to rub shoulders with the locals), or buy generous slices of Greek cheeses —feta, graviera, aged kefalotyri (I'm crazy about this cheese, which is hard and a bit salty) — and a sampling of grapes, figs, tangerines, almonds, and thassos olives for a hotel picnic.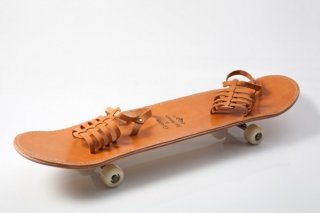 From the Market, you can walk along Athinas and up to Pláka, the city's charming area featuring small winding streets peppered with shops and ouzeris, then further up to Anafiotika, a very special area nestled on the hill below the Acropolis. The streets here feel more like a Greek island than the cosmopolitan city below. These three areas will give you a snapshot of Athens, its energy, people, and cuisine.
WHAT TO DO:
These are my Top 10 picks for art, design, and shopping in Athens…
17-19 Vassileos Georgiou Β & Rigillis St., 10675; +30-23
I always like to check out a city's contemporary art scene, so this is a first suggested stop. This young institution will raise its profile when it opens its new building (previously the Fix Brewery in central Athens) in October 2013. I also encourage a trip to, the contemporary art center founded by Dakis Joannous, which is located outside Athens in the suburb of New Ionia.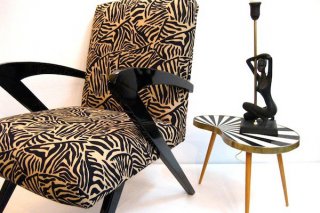 1-3 Diogenous, 10556; +30-2
A bit esoteric, but it's worth a stop at the Lassanis Mansion in Pláka to see over 1, 200 restored instruments.
WHERE TO SHOP
2 Aghias Theklas St, Monastiraki, 10554; +30-2
A must for custom-made sandals.
50 - 52 Valtetsiou St., 10681; +30-2
Design items and exhibitions created around a vision for a uniquely modern Greece.
Courtesy of Greece Is For Lovers
21 Dimokritou, 10673; +30-2
The best bookstore in Athens for a range of art books, international magazines, and rare and limited edition publications that in many cases can't be found in the States.
33 Trikoupi, 10681; +30-2
This very special store carries environmentally friendly design items and is a personal favorite thanks to my Athenian friends who gave me a set of these small Greeks, which now sit on my desk as a reminder of my Aegean travels.
3 Fokylidou Str., 10673; +30-2
Owned by a charming Swede, Martin Olofsson.
8 Anapafseos Ave., 15235; +30-2
They have a range of stylish items, many of which I hadn't seen previously in other European or North American cities.
28 Sari, 10553; +30-2
A store run by an Athenian style duo who spent time in New York and now sell a strong selection of vintage pieces.
Courtesy of Mofu
WHERE TO STAY
16 Filellinon Str., 10557; +30-2
The best boutique experience.
48 Charilaou Trikoupi Str., 14562; +30-2
A hotel that brings together design visionary Karim Rashid and Greek tycoon and art collector Dakis Joannous. You can imagine the sensibility: colorful, bold, modern.
Courtesy of Semiramis
26 Sofokleous Str., 10552; +30-2
A clean and affordable spot that's great for a night or two on your way to or from the islands. The staff is friendly and they have a nice rooftop restaurant, terrace, and pool with a view of the Acropolis.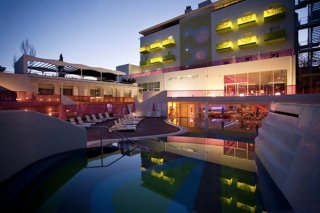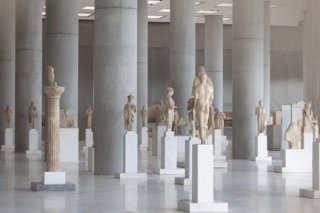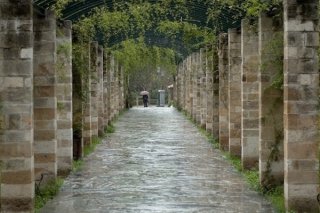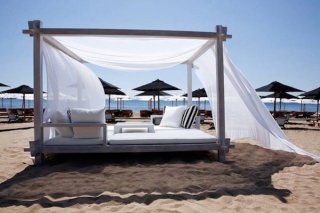 YOU MIGHT ALSO LIKE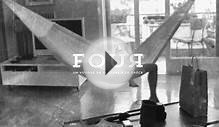 FOUR : A 15 day trip to Greece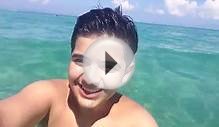 A Trip To Greece 2015 | Dionboii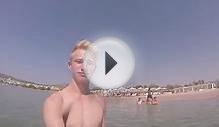 A short trip to Greece.
Share this Post